The IT industry has certainly been one of the catalysts in today's digital world. There are a lot of successful companies, brands, and establishments that rely on the power of IT to take their businesses to the next level. IT has certainly played a huge role in everything from improving its processes to creating a safer environment for its team and clients. Regardless of your industry, you can surely find a solution that will fit your needs!
As a matter of fact, the Alpacked team is here to guide you throughout the process. We understand that it may be quite difficult to start in the IT industry. There is just a lot of information to process and too many things to consider. Fear not, because, with the help of our experience and expertise in the industry, we can make sure that you are in safe hands. 
We assembled a top-notch DevOps team with proven expertise in team building and DevOps implementation from scratch, in addition to cutting-edge technology. Today, our team is excited to announce that we are continuing our hot streak on Clutch's platform as we record our 7th 5-star review on their platform.
You might be wondering, what is Clutch? Clutch is an established platform in the heart of Washington, DC, committed to helping small, mid-market, and enterprise businesses identify and connect with the service providers they need to achieve their goals.

Going back to the review, an NFT marketplace company called Refinable has recently partnered with us to help provide development support. Our group assisted the company in scaling, maintaining, and running their Kubernetes cluster On this project, two cloud consultants collaborated directly with the customer. 
When asked about the whole project, here is what the Lead Software Engineer in Refinable has to say: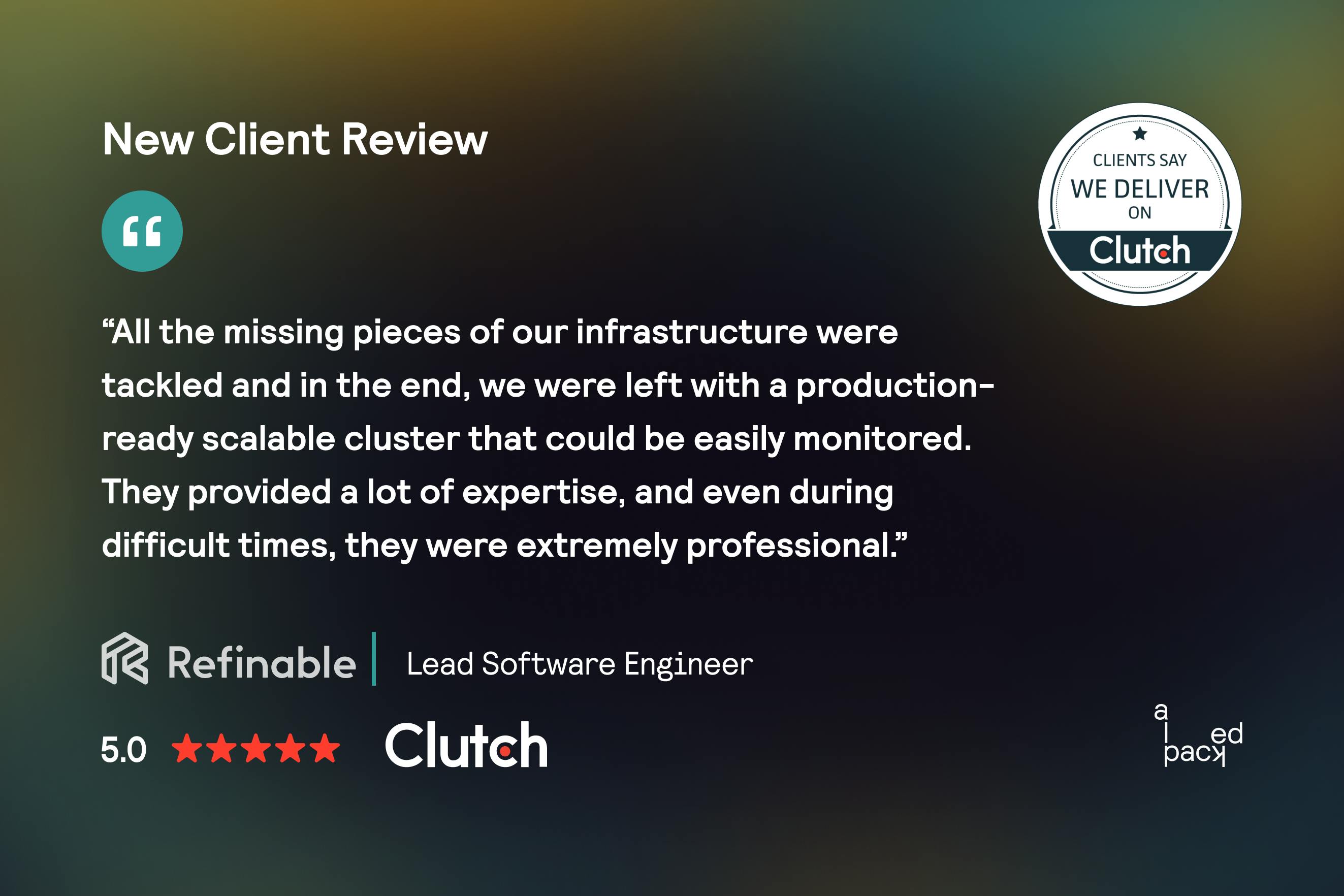 We are also ranked on The Manifest's website as one of their leading cybersecurity companies! For those of you who don't know The Manifest, they are a business blog that strives to gather and verify the hard data, expert insights, and actionable advice that you need to build your brand and grow your business – to provide the practical business wisdom that manifests in your success.
Get in touch with our team today! We are excited to learn more about your business.