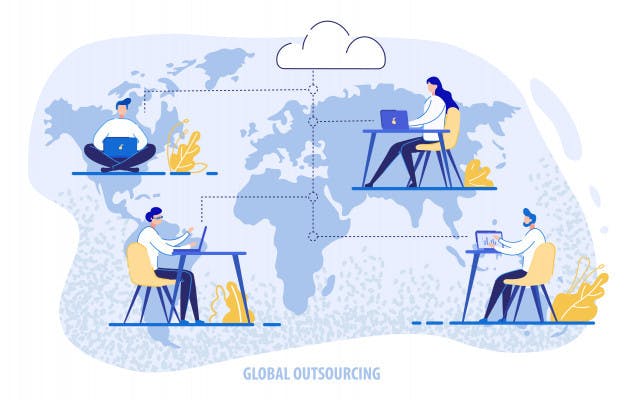 Alpacked is a company delivering DevOps outsourcing services since 2017. Our experience covers various projects from different areas like fin-tech, SaaS \ PaaS, media, e-commerce etc. So, yes, we know how challenging it might be to hire honest and highly skilled team to meet your specific requirements.
Indeed, a great array of technologies and approaches on how to build an infrastructure hit directly in the head. And yes, finding a proper candidate (or to establish an entire team) who can cope with it seems almost impossible. Thus, here are 3 common ways:
Outsource DevOps-related tasks or the entire responsibility.
Hire a specialist in-house.
Mix in-house and outsourced teams.
All these ways have their pros and cons and, for sure, there are no "one-size-fits-all" solutions. Anyway, outsourcing services are gaining popularity worldwide.
In this article we will discuss two things often standing together - DevOps and outsourcing, as an alternative to same old insourcing, their advantages and disadvantages, tips on how to choose a reliable DevOps service provider and not to waste money.
Intro
DevOps outsourcing
Benefits of outsourcing
Disadvantages of outsourcing
Tips and best practices
Conclusion